On a map of
Indonesia
they are as small as a fly-shit and hardly anyone in Europe knows their name: The
Banda Islands
in eastern Indonesia have almost been forgotten.
The Banda Islands: An eventful Past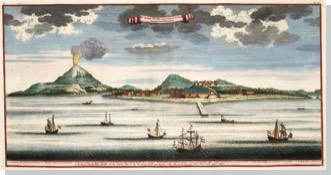 That was not always so. 500 years ago, first Portuguese and then Dutch and English fought fiercely for supremacy over this handful of small islands on the edge of the over 6000 m deep Banda Sea. Back then, this tiny archipelago was the only place in the world where nutmeg trees grew. And nutmegs were the most valuable spice besides cloves, cinnamon and pepper. On the markets in Europe, nutmeg was at times as valuable as its weight in gold.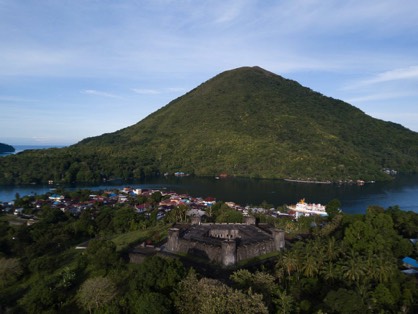 The Banda Islands today
Even today visitors feel like discoverers when they arrive by ferry or dive ship in the natural harbor of Banda.
On Banda Neira, the main island, time seems to have come to a standstill. In front of the colonial Hotel Maulana and on the battlements of the Dutch fort Belgica old cannons rustle and in the nutmeg plantations one can watch how Banda's famous fruit is harvested.
The tourists are coming back

After the civil war between 1999 and 2002, peace has returned to the Moluccas and the Banda Islands. Tourists are also returning in growing numbers and with them the tourist infrastructure comes to life again. Even some dive centers have opened their doors again in the diving season, which lies on the Banda Islands between August and May.

Also accommodations can now be found in sufficient numbers. When I visited the Banda Islands the last time in 2010 aboard the Amira there was only the time-honored but run-down Maulana Hotel, where celebrities like Mick Jagger, Jacques Cousteau and Lady Di have stayed in the past. The late boss of the hotel, Des Alwi, was something like the secret king of the Banda Islands during his lifetime. It is also thanks to him that the corals were placed under protection on the Bandas and that dynamite fishing was consistently combated.

In my Banda Sea video from 2011 I tried to capture some highlights from the Banda Islands.
Video: Banda Sea Adventure
Diving on Banda
There are several dive centers on Banda. I can recommend
Bluemotion Banda
. It is located in a quiet part of Bandaneira just off Banda's famous Mandarin fish dive site and has a great view of Banda's volcano, Gunung Api.
While diving you can stay in the diving center at Baba Lagoon, a simple hotel with sparsely furnished rooms. I can recommend the deluxe rooms with large verandas and a fantastic view. In addition, there are other accommodations in the town where you can stay.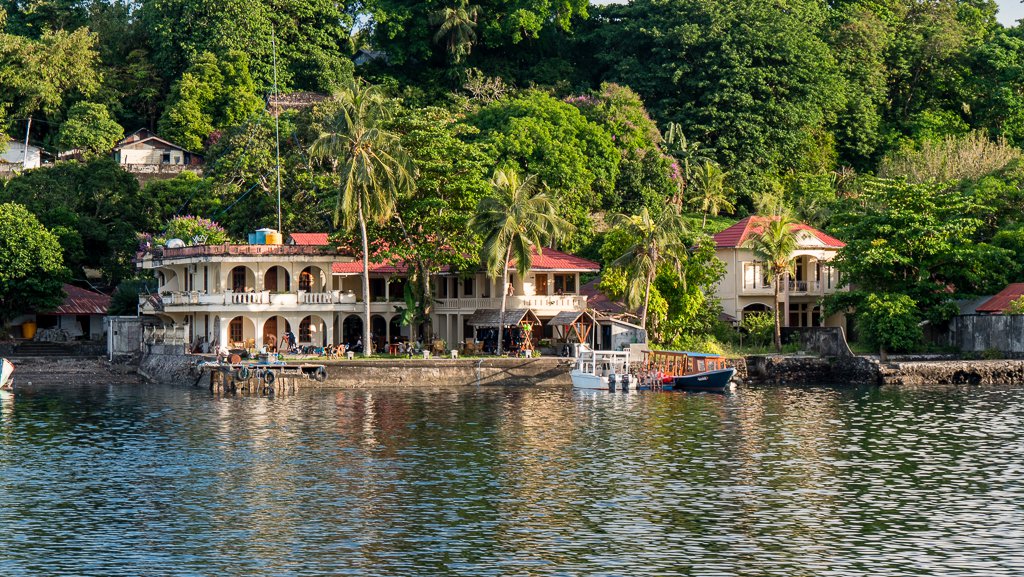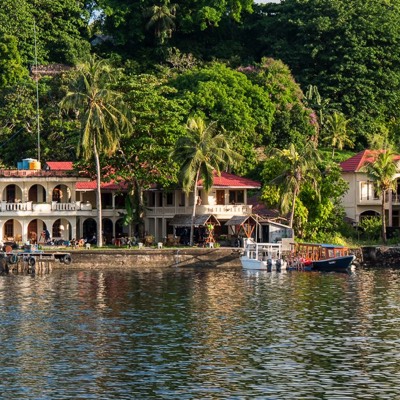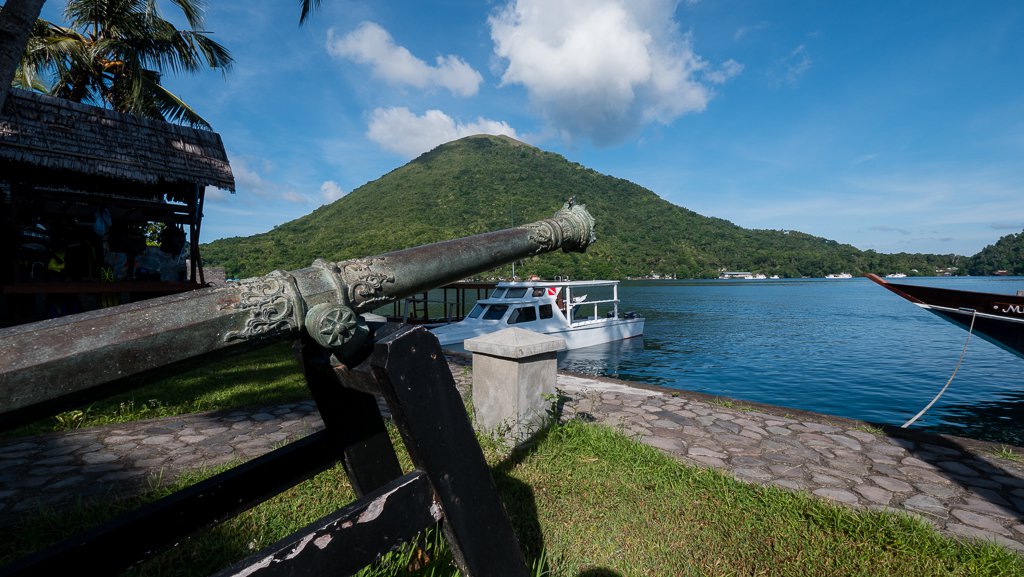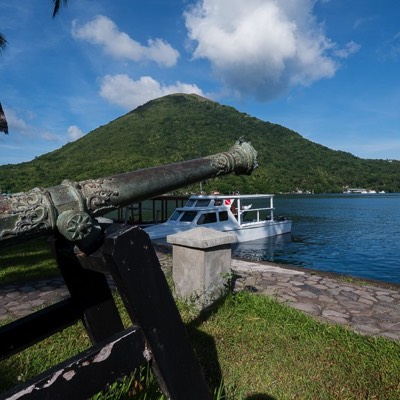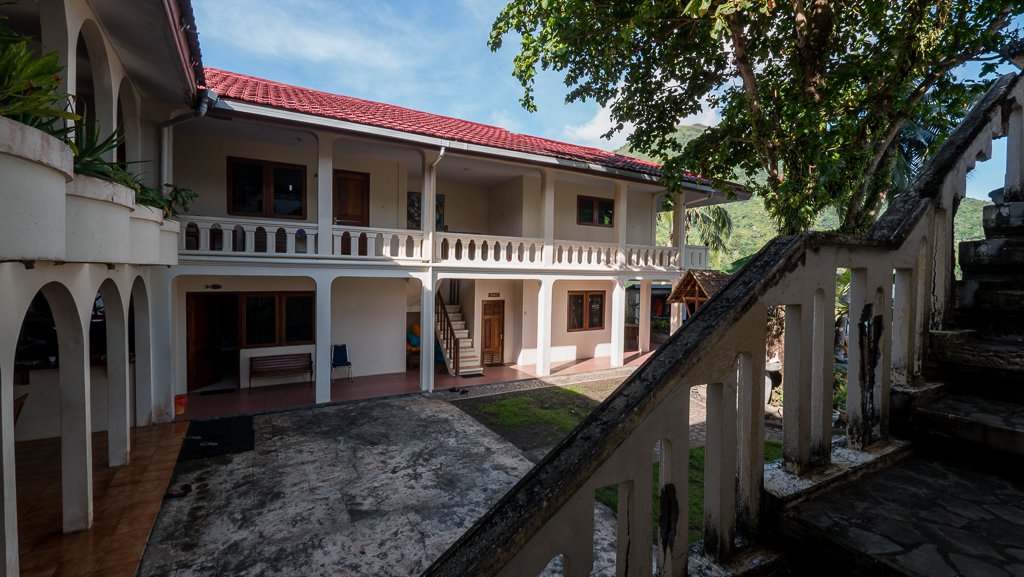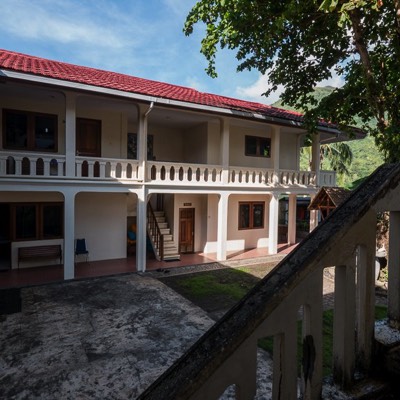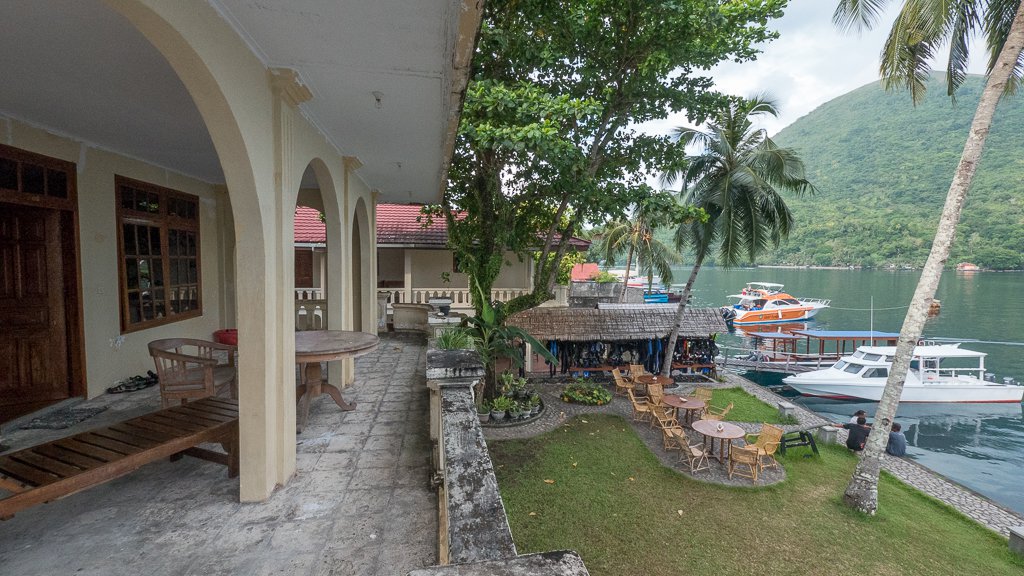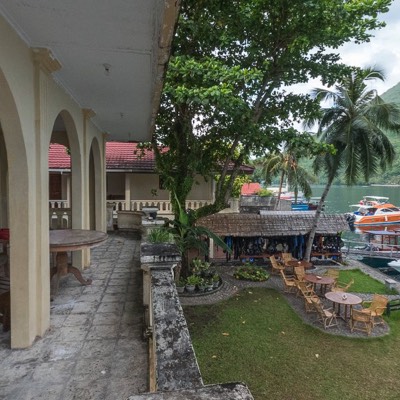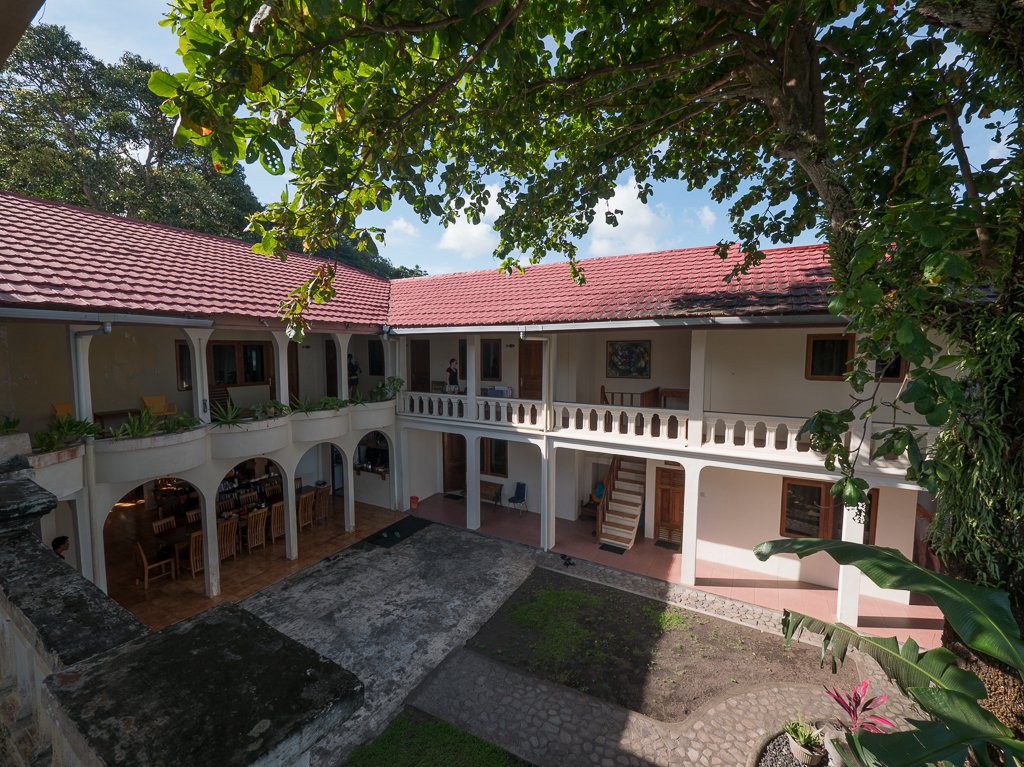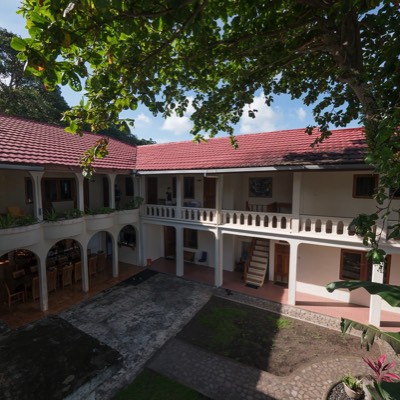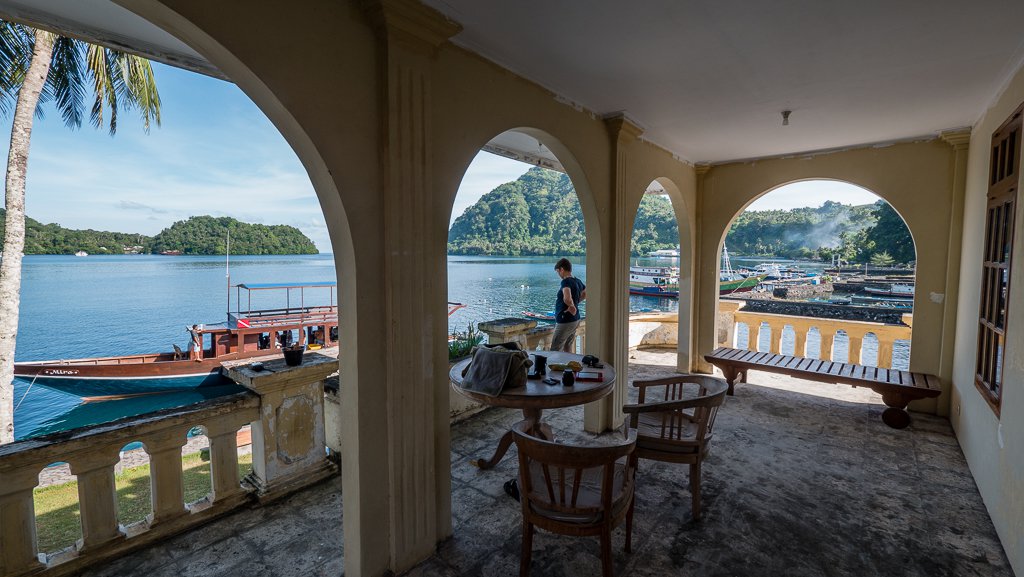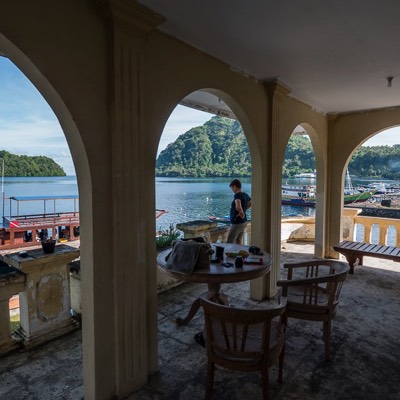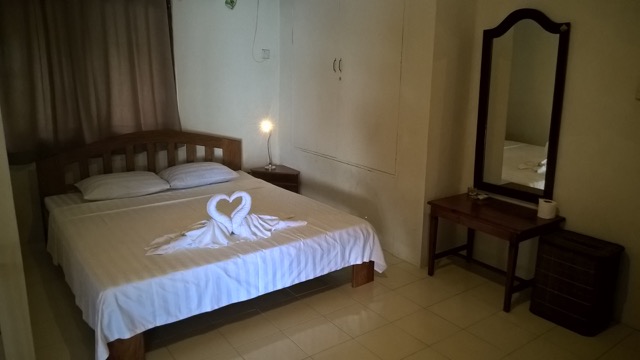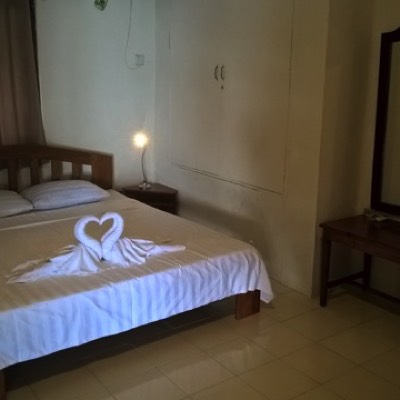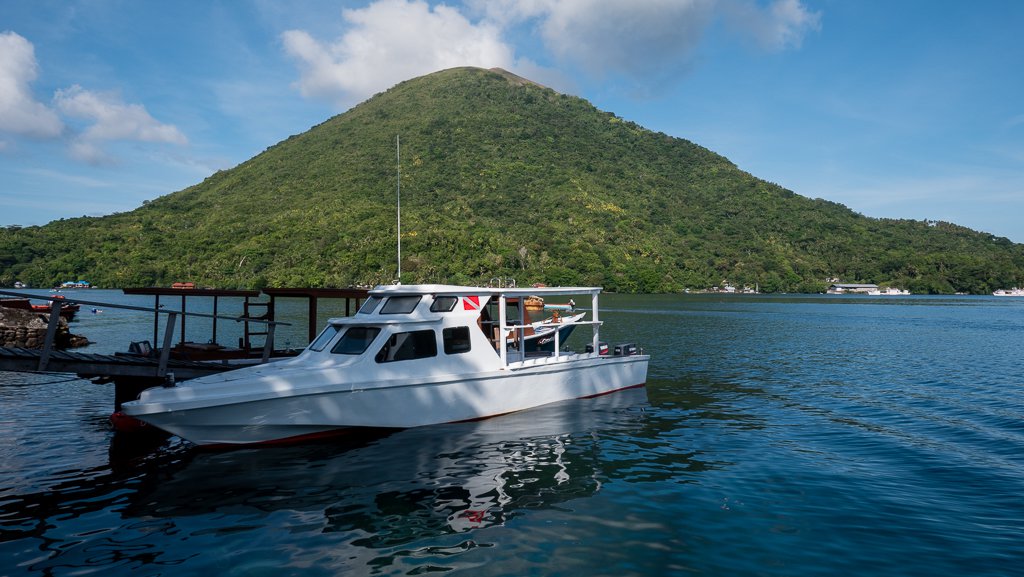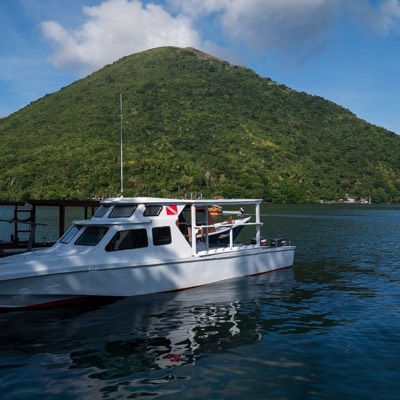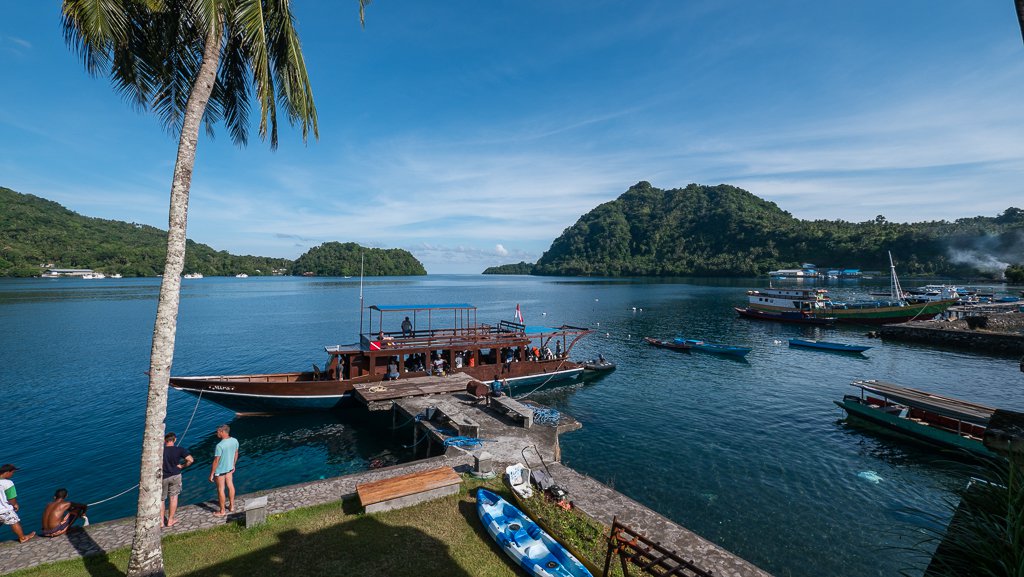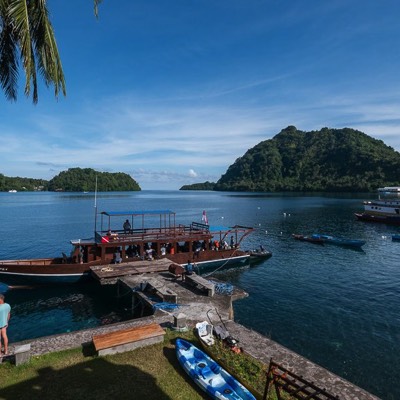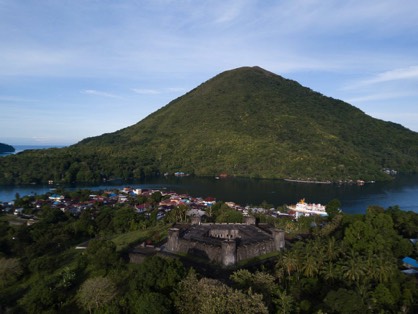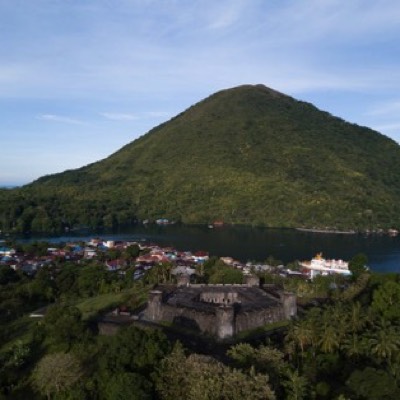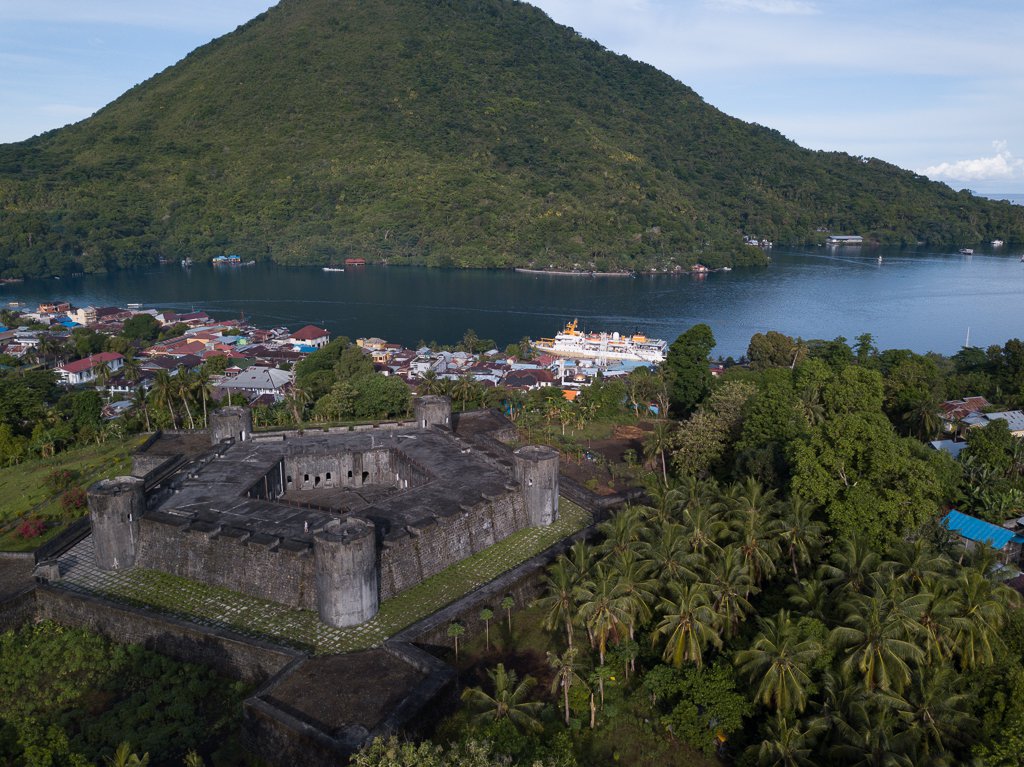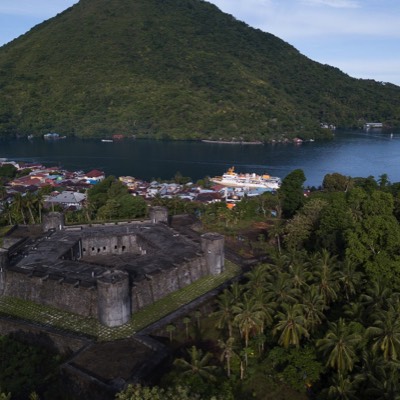 The Banda Islands: Information for Divers

IIn Banda 300 species of hard coral and 500 species of fish have been counted. The visibility (no guarantee!) can reach fabulous 50 m especially in March / April. Here you have the chance to find everything a diver's heart desires: intact and species-rich coral reefs, steep walls and huge sponge formations (barrel sponges). During the trips to the other islands you will regularly encounter large schools of dolphins and pilot whales. In the possibly cleanest port of Indonesia you can go on Critter search and watch the rare mandarin fish at dusk.

With a little luck especially in October / November also encounters with Hammerheads are possible especially in front of the islands Ai and Hatta. In the months of January, June and July you should rather not travel to the Banda Islands. Then the weather can be bad and high waves make it impossible to come to the dive sites
Gallery: Diving the Banda Islands